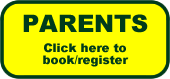 The Elms Lawn Tennis Club is now an official
ITN

Assessment Venue.
Head Coach, James Vaughan is an
ITN

Assessor and is able to conduct

ITN

on court assessments.

The ITN assessment assigns you an ITN rating, which will allow you to pinpoint your strengths and weaknesses and gain a better understanding of your game. You will also be able to compare your results with other players both nationally and worldwide.

For full details visit the ITN website

If you are interested in taking part, please contact James Vaughan on:
020 8954 8787


Tweets by @elmstennis

Easter Tennis Camp
Don't forget to book for our Easter Tennis Camp, Open to children aged 4-12 years old, 3rd-7th & 10th-13th April

Book by 10th March 2017 for the Early Bird price
February Half Term Camp
Don't forget to book for February Half Term Tennis Camp, Open to children aged 4-12 years old, 13th February – 17th February
Adult groups
Join one of our Adult Coaching or Cardio Groups
Click here for details – Adult Tennis
____________________________________
Elms Tennis Club Hoodies

We are now taking orders for our Elms Tennis Club Hoodies. Don't miss out!

The Elms provides tennis players with a comprehensive range of both social and competitive courses for all levels of play. There is a real community feel, in a very relaxed environment.
Top Quality Macadam Courts

The club has three full size courts and four mini tennis courts for the junior players. We have recently benefited from a £30,000 refurbishment which means we now have a brand new cinema/games/training room for use during bad weather as well as newly refurbished changing rooms and cloakrooms.
Brand New Indoor Space
Club Connections
The Elms have very close relationships with all of the organisations below, please click on any of the links for further information:
The

LTA

Mini Tennis link will explain to all parents and players about the mini tennis format.


LTA

Mini Tennis
Inspire2Coach are Coach Education Providers to all The Elms Coaches. They help the club provide the highest level of coaching for the Adult and Junior Programmes
Inspire 2 Coach
Batchwood Tennis Centre is 1 of the 19

LTA

High Performance Tennis Centres in the UK. It has an excellent track record for producing national champions, junior grand slam competitors and top class coaches. The Elms has built a close relationshiop with Batchwood Head Coach John Meredith who monitors the Elms Tennis Club Programmes and is happy to assess and offer future support to any of The Elms players that James puts forward.
Batchwood Tennis Centre
Middlesex

LTA

is the home of all tennis clubs in Middlesex. They provide an amazing support structure for clubs, parents and players. Their site is a great place to view all local tournaments and events. John Love is the Head of Development at Middlesex

LTA

and has supported The Elms Tennis Club for the last 5 years, proving to be a massive part of the Clubs success.
Middlesex Tennis
Clubmark is the highest accreditation that The

LTA

award to tennis clubs in England. The Elms Tennis Club is proud to be one of a handful of clubs to achieve this mark.
Clubmark
Tennisnuts are a specialist retailer for tennis, based in Northwood Hills, Middlesex and they are offering all Elms tennis group members a 5% discount online and in store (username: elms, password: discount)
Tennisnuts.com